... but other days are just
awesome
. Particularly days which involve Franziska in a MOTHERFUCKING SUIT BEING ALL HARDCORE AND MADE OF SEX.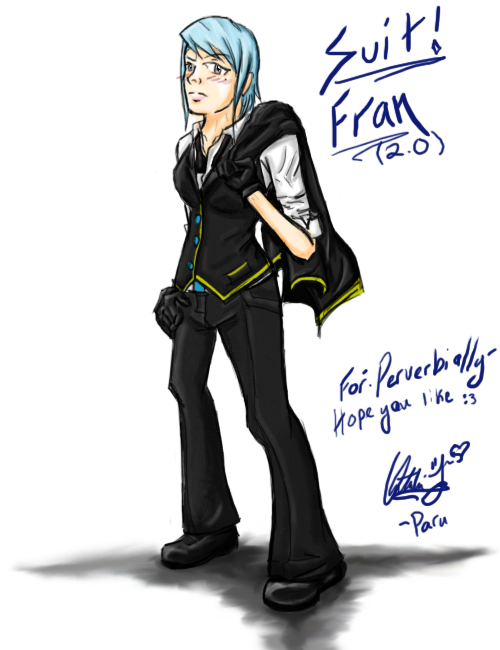 By
Paru-Na
, who is just... beyond words, really. I don't know what I did to deserve such an incredible gift, but I'll be damned if I'm going to complain. I feel like the most spoiled little fangirl in all of the world at this moment ♥
Seriously, I really don't think I could stop smiling if I tried. And I think I've actually gone
beyond
capslocks. Like, I'm just in this blissed out, zen-like state right now.
Not to mention writing smut like you would not believe. What? Smut totally counts as zen!
*happy sigh*
I kind of love the world.
Thank you, Paru ♥ ♥ ♥